Binary options trading – What should the beginners know?
Binary options are considered to be a complex financial trading product and hence beginners are advised to get enough training and practice before they start trading. Binary options trading involves a high level of risk. Hence Binary Options Beginners must allow themselves to learn and practice before jumping into trades involving real money. The first step for all new traders is to trade in a demo trading account until they know every aspect of binary options trading. After acquiring the required experience, knowledge, and skill, the beginner can get started in Binary options trading.
Register for an account, and make your deposit.
Register for an online binary options trading account with one of the recommended brokers that suits you best. I personally open accounts with multiple brokers, as I don't want to put all my money with one broker.
Binary options are mostly traded under the pricing umbrella of FOREX. The traders who have some understanding of the Forex market find it simple to trade binary options. Binary trading is considered to be much simpler than Forex trading because it has no stop loss settings, the risk is fixed in each trade and the trader knows in advance about the likely potential loss amount. Some binary options brokers provide binary trading on popular stocks like Apple, Facebook, and Google, indices like DJ30, NASDAQ, etc.
Binary options can definitely help you maximize your returns in a short period of time (definitely not overnight ), provided you have the right knowledge to succeed in this industry.
Is Binary Options trading legal?
Yes, Binary Options trading is legal in many countries excluding European countries, the United Kingdom, and the United States. In 2018, the European regulator, ESMA (European Securities and Markets Authority) prohibited the marketing, distribution, or sale of Binary Options to retail clients considering it as high risk and unpredictable investment.
There are restrictions on Binary Options trading in Australia, New Zealand, and a few other countries. Hence, you must check with your country's regulations regarding Binary Options trading. Most of the brokers clearly mention the list of restricted countries on their website. The traders are encouraged to double-check with their own country's regulation. Select only from the reputed Binary Options brokers with a proven track record and trade responsibly.
You should always check the local regulations for any changes and comply with them. The tax liabilities from Binary Options trading must be accounted for as per the prevailing tax rules of your country.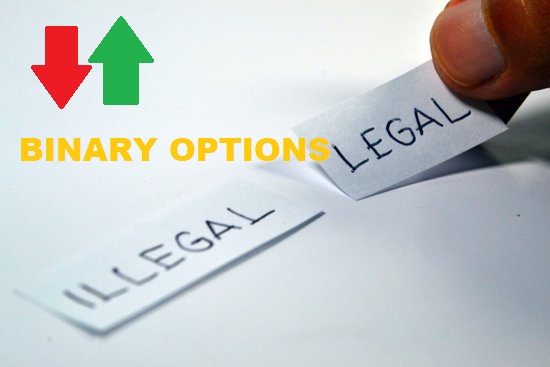 There can not be a general answer to this question "Is binary options trading legal?". It depends on your country of residence and business to determine the legality of Binary Options. Binary Options trading is legal in most Asian countries.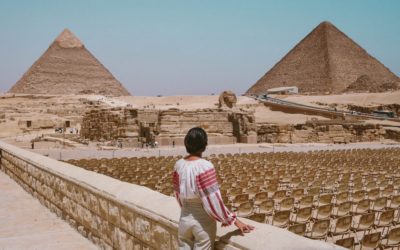 Binary options trading in Egypt Binary Options trading has become increasingly popular for many investors and traders in Egypt in recent years. The...
read more
Why people choose binary options trading?
In this fast-paced world, fast-paced traders choose binary options for better returns on their investment. The binary options traders are well aware of the risks involved in binary options trading. A trader can lose all his investment in a few seconds, at the same time he can earn up to 92% (  Amount to be credited to account for a successful trade ) return on the investment. Hence comes the importance of trading binary options safely.
How does the risk impact binary options trading?
How do we keep ourselves profitable in Binary options?
You must not be greedy to risk all or a big portion of our investment in a single trade.
If you trade with patience and book 5 to 6 winning trades a day, your account of $1000 has the potential to grow into a million over a year.
You need the right education, training, and tools to achieve this. You would enjoy the trading experience as you keep on learning sophisticated analysis and strategy.
Are you ready for Profitable binary options trading?
To stay profitable in binary options trading you must have your master plan. You must familiarize yourself with some basic analytic tools like RSI, Stochastic oscillator, Bollinger Band, and Market trend. You should practice trading using these indicators with strict money management in a demo account. After you see your success you should proceed for a real account and trade with consistency, patience, and strategy.
How can successful binary options trading change your life?
By this time, you might have come to know that, it is not difficult to trade binary options but the real difficulty lies in controlling your greed, emotions, and sticking to the right trading strategy consistently. If you successfully manage your emotions, greed, and strategy, you can become a successful binary options trader. Over a period of time, a successful binary options trader can accumulate a lot of wealth to enjoy life better and give his family a better life.
The success in binary options trading will require a lot of practice, but I'm happy that you are on your way.
RISK WARNING: YOUR CAPITAL MIGHT BE AT RISK. NOTE: This article/material is not a piece of investment advice.
Conclusion
Binary Options trading is a high-risk investment instrument. Additionally, fraudulent brokers bring further risk to investors. Because of this many regulators in many jurisdictions restrict Binary Options trading. Hence, you must always understand the risks involved in Binary Options, Digital Options, or Fixed Return trading instruments. The traders should always ensure the legal acceptability of Binary Options in their country before investing in it. Deal with regulated and reputed brokers only to get reliable trading services and client support.
RISK WARNING: YOUR CAPITAL MIGHT BE AT RISK.