Expert Option Review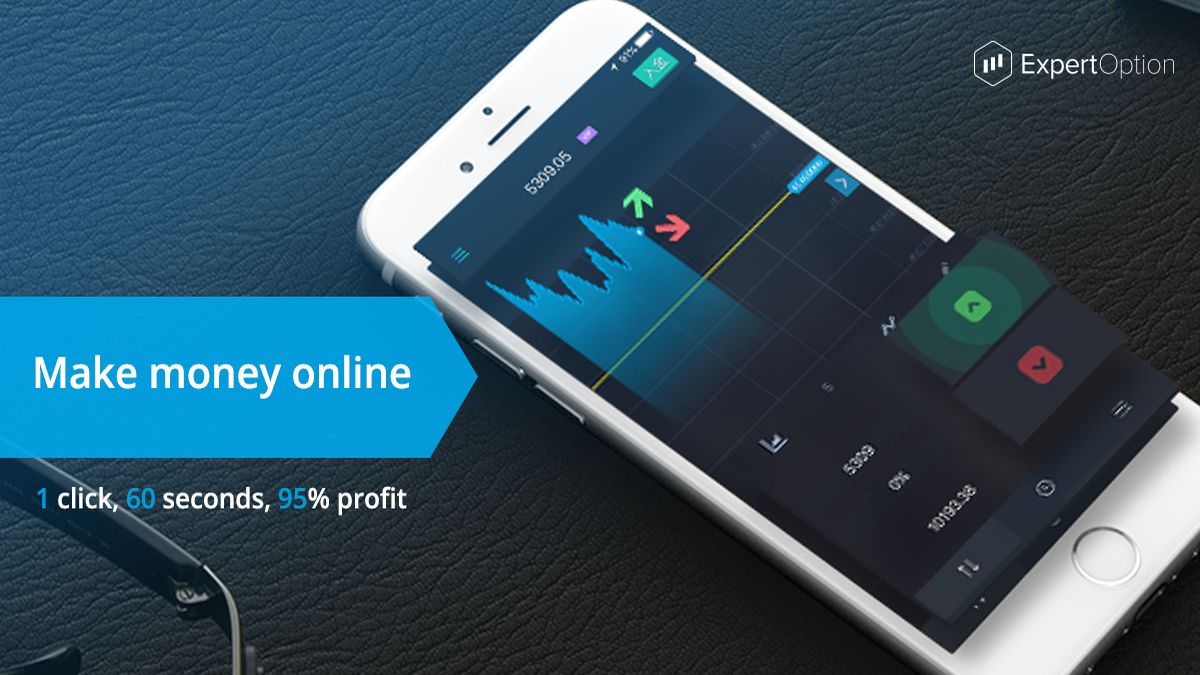 In choosing a dependable broker, Reliability is an essential thing that you need to consider. Today, there are lots of dishonest brokers and fraud happening on the internet. So as a trader, we want to make sure to put our investments into a reputable brand. Expert Option is a broker that claims to be a dependable, legit, and transparent broker. But how reliable is this broker? Let us check and find out in this review. 
What is ExpertOption? Is Expert Option a regulated broker?
Began in 2014, Expert Option aims to provide a 100% transparent digital trading experience to its traders. The company has easy to use platforms and educational resources that are very important in their trading journey. They commit to provide the best customer service, fast trading executions, and being a reliable broker for their traders.
Regulation is the most significant factor you need to be conscious of in choosing a broker. It only proves that the broker has passed all the standards to operate legitimately. ExpertOption Ltd. is the full name of the broker and regulated by the Vanuatu Financial Service Commission (VFSC). Its office is in Saint Vincent and the Grenadines at 1510 Kingstown, Suite 305, the Griffith Corporate Centre with a registration number of 22863. Also, the activities of this broker are controlled and approved by the Financial Market Relation Regulation Center (FMRRC). It is a non-government body for voluntary oversight in Russia. Therefore, we can say that the Expert Option is a regulated broker complying with multiple regulators.
Expert Option Review – Safety and Security of Clients' Funds
Every trader's top priority is the security of their investments. And the vision of the Expert Option is to provide transparent trading experience to their traders. The broker commits to provide exact quotes to its clients from real-time market data. And for the sake of security, the company is supported by Visa and MasterCard. And all the data processing is protected with the best in the industry data encryption. Also, the broker separates their client's funds and puts their investment in the grade-A banks. Transparency is always the top goal of this broker. Therefore, we can say that the Expert Option is an honest and reliable Fixed Time Trading broker.

Expert Option is a worldwide trading platform, and its vision is to provide transparent trading experience to its traders. It offers more than 100 assets and has a high ROI (Return on Investment) of up to 90% in Fixed Time Trades. Like other Forex brokers, it allows you to trade from different currencies with Expert Options. Its platform is custom-developed that makes it better compared to others. It has advanced analytical tools and offers lightning speed execution. Also, in May 2017, in China Trading Expo in Shenzhen, the broker won the title of "Best Trading Platform". 
Visa and MasterCard support the broker. Its website uses SSL encryption, so all the data is protected with the best cryptographic algorithms. Since to provide transparency is the vision of this broker, they make sure to provide their clients the information about funds, separate their money, and put it in a grade-A bank. 
ExpertOption also values the trust of its traders. They provide extra solidity to satisfy the needs of their clients. If they have questions and concerns, customer support operates 24/7.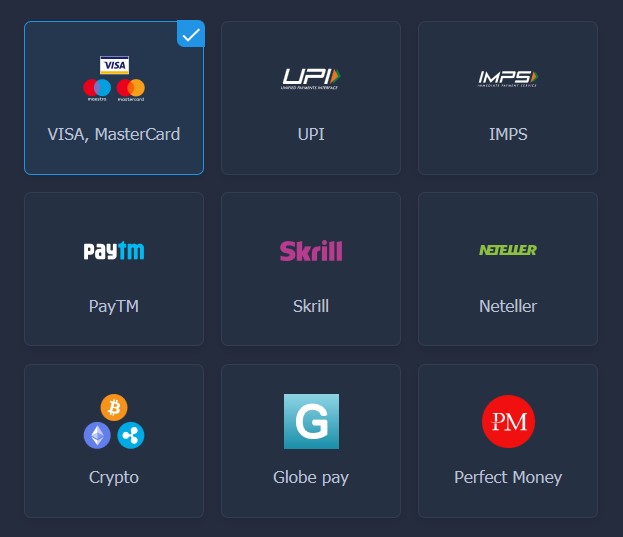 THE EXPERT OPTION TRADING PLATFORM
Expert Option offers a simple but powerful trading platform. In May 2017, during the China Trading Expo in Shenzhen, the company had won the title of "Best Trading Platform." 
The trading platform is easy to use and provides educational resources for traders. It is to equip them to have an advantage of advanced analytical tools to make informed decisions. ExpertOption had this platform custom-developed that offers lightning speed execution of trades. This platform is available on all devices, even desktop for both Windows and macOS, Android, and iOS.
Downloading is free. You can download the platform on the official website of ExpertOption. There is also a link there where you can download the app for the desktop. For mobile or tablet, you can download it from GooglePlay or AppStore. Traders can access a wide range and more than 100 trading assets. Expect real-time live quotes, and it is easy to operate. 
Additionally, you do not need to download the ExpertOption trading app because you can access it via a browser. Expert Option platform is available and compatible with all kinds of browsers. The company's platform gives its traders a hassle-free trading experience.
Free Charting tools and Analysis
Analyzing markets and its volatility is important for successful trading. Charting helps you understand how the market moves if it is either going up or down. With charting, you will see whether you should buy or sell. When volatility is high, the value can spread out over a wide range and price. It can change quickly in a short time in each direction it moves. The well-known charting style is candlestick charting, which most traders are using. Candlestick chart style defines the movements of the price of a financial chart.
It involves the derivative, currency price movement, and security. One candlestick represents one day, so for 24 candlesticks for 24 hours of a day. The Japanese candlesticks are rectangular bars with upper and lower lines. The red or green rectangle is the candlestick body, and the lines are the candle shadows.
These rectangles include the following:
Open price- Is the price is at the beginning of the interval. 

High price- Is the maximum price.

Low price- This is the minimum price during this interval.

Close price- Is the price at the end of the interval.
Two kinds of candlesticks:
Bullish Candle –

Is a candlestick showing the price growth and an opening price, which is lower than the closing price.

Bearish Candle-

Shows the price fall and an opening price, which is higher than a closing price.
Many traders chose Candlestick analysis because of its simplicity. If traders can understand the basic rules of candlestick charting, then they may be able to predict the future price movement and receive an excellent trading result.
Expert Option's Mobile trading platform
Expert Option traders enjoy mobile trading and have access to trade on all mobile devices.  Mobile trading is the need of the hour as it offers a convenient on-the-go trading option for traders. It empowers the traders to trade whenever and wherever they want while connected to the internet. Expert Option has its custom-built platform which faster and better compared to other brokers in the industry. The traders enjoy lightning-fast trading execution and access to a wide range of trading. The trading platform is user-friendly and displays real-time live quotes. It has built-in advanced analytical tools on an easy to use interface. Download the Free ExpertOption trading platform by visiting GooglePlay (Android) or AppStore (iOS).
How does Expert Option Trading work?
To become a successful trader, one should know how to trade and what he/she wants to trade on. The focus of the Expert Option is on trading binary options. A binary option is a financial option where you can pay off some fixed monetary amount or nothing at all. First, you need to choose an asset that you want to trade. Then, select how much you want to invest in a single trade. Then, select the time when the trade should end. Finally, you have to predict whether the price will go up or down.
Always remember that binary options are complicated trades with a high level of risk. If you do not understand how it works, you might lose your funds. Hence, it is advisable to get a demo account first to avoid any unintentional trading executions.
Get your free Demo Account with Expert Option
You should get a free demo account first before trading in a real account. Trading requires high risk, and it may result in the loss of all your investments. If you do not understand it works, it is advisable to practice your trading strategies in a demo account.
Expert Option offers a free demo, which has $10,000 virtual funds. You can use it to practice trading executions without investing real money. Just go to the official website of Expert Option (https://expertoption.com/), it will take you directly to a demo account. If you are on the homepage, click on Try free demo, it will take you to the demo account.
Is Expert Option legal?
Well, it depends upon your country of jurisdiction. Expert Option does not accept traders from citizens and residents of the USA, European Economic Area, Canada, Switzerland, Israel, Australia, New Zealand, North Korea, Puerto Rico, Singapore, Indonesia, Yemen, Bangladesh, and Sudan.
Hence, Expert Option is legal in the rest of the world except the countries mentioned above. However, you should know about the latest rules in your country before starting a business with ExpertOptions.
Expert Option Account types
Micro and Basic Account – Expert Option allows their traders to choose what account suits them best. Micro has a $10 maximum deal amount, and Basic has $25. These two accounts are suitable for traders who want to start with small investments.
Silver Account – The next level of account is Silver Account, which includes free daily market analysis and research. The maximum deal amount is $250, and the maximum number of open deals is 15.
Gold, Platinum, and Exclusive have all the features and have the benefit of priority withdrawal. When it comes to Gold, Exclusive, and Platinum, these 3 have no limit within terms of a maximum number of simultaneously open deals. And for Gold, it has 30.
Here are accounts offered by ExpertOption:
Micro- $10, and a maximum deal of $10

Basic- $50, with a maximum deal of $25

Silver- $500, and a maximum deal of $250, with daily market research and news.

Gold- $2,500, and a maximum deal of $1,000, daily market news and research, increased asset profit 2%, and priority withdrawal. 

Platinum- $5,000, and a maximum deal of $2,000, daily market news and research, increased asset profit 4%, and priority withdrawal.

Exclusive- invitation-only, with a maximum deal of $3,000, daily market news and research, increased asset profit of 6%, and priority withdrawal.
With Expert Option, registering an account is simple. You can use your social media accounts such as Facebook or Google account. All you need to do is to provide your active email address and create a password. Account deposits vary on which type of account you choose. A real trading account requires a $50 minimum deposit. 
Funding Methods – Deposit and Withdrawal to ExpertOption Account
Deposit and withdrawal methods
You can choose several payment methods with Expert Option. Expert Option offers more than 20 payment systems. Clients can use credit or debit cards that support Visa, MasterCard, Maestro, UnionPay. And also electronic payment methods such as Neteller, Skrill, Perfect Money, FasaPay, and others. Also, Expert Option owns eo.finance, a platform for payments and funding transactions.
Mode of payments you can use are:
Wire Transfer, eo.finance, WebMoney, PayPal, QIWI, Yandex Money, Neteller, Skrill, UnionPay, PerfectMoney, Fasapay, ePayments, MasterCard/Visa, and Maestro.
EO.FINANCE 
EO.finance wallet is the Expert Option's payment platform where you can buy Cryptocurrencies using Credit and Debit Card.
It is an accredited crypto wallet that supports more than 20 currencies and debit/credit card payments. It is a Cryptocurrency wallet that allows you to purchase Cryptos with authorization. You can buy the assets and transfer them out to your wallet holdings, or even trading on other platforms. Clients can add funds using credit or debit cards and wire transfers. ExpertOption works with all crypto wallets and exchanges. Therefore, clients can use eo.finance for storing their funds.
Expert Option support and service
Expert Option has excellent customer support. The company strives to provide the best customer service. As a reliable broker, taking the extra mile for their clients' needs is essential. You can contact the support through phone, email, and live chat. Check the contact details below.
Also, the company offers educational materials that can assist traders with their journey. You can find these useful materials, such as:
Glossary

Articles and explanations about technical analysis 

Graphical analysis,

Fundamental analysis, 

The psychology of trading 

Trading strategies
The online chat is open 24/7. Also, you can contact the support team by sending an email by filling out the query form on the website. You can fill out the following information, your name, email address, phone number, and your message. An expert agent or customer support will get back to you soon.
Fees and cost
Expert Option does not charge commissions on transaction fees. But, the payment system you might use may charge a commission. The minimum deposit is $50, and there are no hidden fees.
Accepted countries and forbidden countries
Expert Option does not provide services to citizens and residents of the United States of America, Canada, Switzerland, Israel, New Zealand, Australia, North Korea, Puerto Rico, Singapore, Bangladesh, Vanuatu, Yemen, all over the European Economic Area, and Sudan. It is due to regulations and legal matters in these countries that restrict Binary Options and Digital Options in these countries.
Is Expert Option legit or a scam?
Expert Option is a legitimate online trading platform that offers Digital Options or Fixed Time Trading. The higher risks involved in Fixed Time trading results in many inexperienced traders to lose money. And the inexperienced traders who lose money blame it on the platform. Whereas it is not the fact. There are many successful traders who trade responsibly with discipline and proper risk management and make money. Hence, as per the analysis of our team, Expert Option is a reliable online trading platform, it is not a Scam.
Customer support and services are available in the following languages:
English

Chinese (2 variations)

Thai

Hindi

Korean

Portuguese

Vietnamese

Arabic

Turkish

Indonesian

Malaysian

Spanish

Polish

Filipino
The expertOption platform comes with 15 languages, all these are also available for the web version of the platform. But, for phone support, only two languages are available, and these are English and Hindi.
Expert Option is a legitimate broker. The broker offers more than 100 assets to trade on and has an easy to use platform. You can use the platform in any device, and with the mobile trading app, you can trade whenever and where you are. The company values transparency as well as the trust of its clients. The minimum deposit to start trading in a real account is $10, and there are no hidden fees. This broker offers lightning speed trading execution. It is always ready to assist you with your trading journey. Therefore, we can conclude that this broker is reliable and trustworthy.